Ohio Gem Lab
Ohio Gem Lab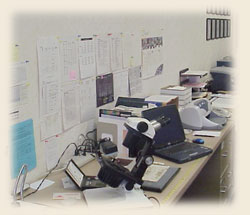 The gemological laboratory makes Michael's Jewelry Center different from other jewelry stores. The in-house laboratory enables Michael to offer many services to the public as well as the jewelry trade.
You can schedule for Michael to appraise your jewelry while you wait and while you watch. Your precious jewelry will never leave your sight.
The Ohio Gemological Laboratory is a Master IJO Jeweler Certified Gem Lab.
Michael is qualified to provide all types of appraisals including:

•Insurance Appraisals
•Post-Purchase Verification Appraisals
•Resale Appraisals
•Estate Appraisals
•Equitable Distribution of Property Appraisals
•Fair Market Value Appraisals for taxation purposes

All appraisals are prepared in accordance with the Uniform Standards of Professional Appraisal Practice (USPAP) and the American Society of Appraisers (ASA).

Michael is also qualified for expert witness testimony for litigation support.