Meet Michael
Meet Michael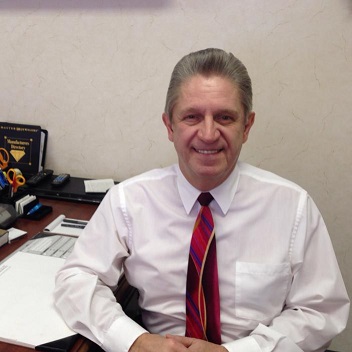 Michael Williams is the owner of Michael's Jewelry Center and the Ohio Gemological Laboratory in Dayton, Ohio. Michael earned his Graduate Gemologist degree on campus at the Gemological Institute of America in Santa Monica, California in 1988. After completing his G.G. he moved to Tampa, Florida to work for a large family owned jewelry company with seven jewelry stores. While working for this company for three years he became the top salesperson in the company and was trained for jewelry store management and operations.

Michael then returned home to Dayton, Ohio to work for another family owned local jewelry company to manage one of their stores for another three years. During this time Michael decided to become a professional jewelry appraiser and joined the National Association of Jewelry Appraisers and the American Society of Appraisers, the two most prestigious jewelry appraisal organizations in the country.

In 1995 Michael opened the Ohio Gemological Laboratory in south Dayton, Ohio. The Ohio Gemological Laboratory provided jewelry appraisals to the public and also appraisals and diamond grading reports to for many jewelry companies in the greater Dayton area. As Michael's reputation grew the public and insurance companies wanted him to provide diamonds and jewelry for them and Michael was convinced to expand and open a retail jewelry store.

Michael's Jewelry Center opened in 1997 and included the Ohio Gemological Laboratory at its new location. At this time Michael was approached by the Independent Jewelers Organization to become their exclusive jewelry store member for Dayton, Ohio and was accepted for membership. The Independent Jewelers Organization has over 800 members nationwide and each store has membership exclusivity for each city they reside in.

Michael is dedicated to obtaining extensive education in the jewelry field by being a member to all these organizations and has completed over 65 jewelry educational and jewelry appraisal courses to obtain multiple credentials and degrees. He is recognized in the jewelry industry as one of the most qualified professional jewelry appraisers in the country.