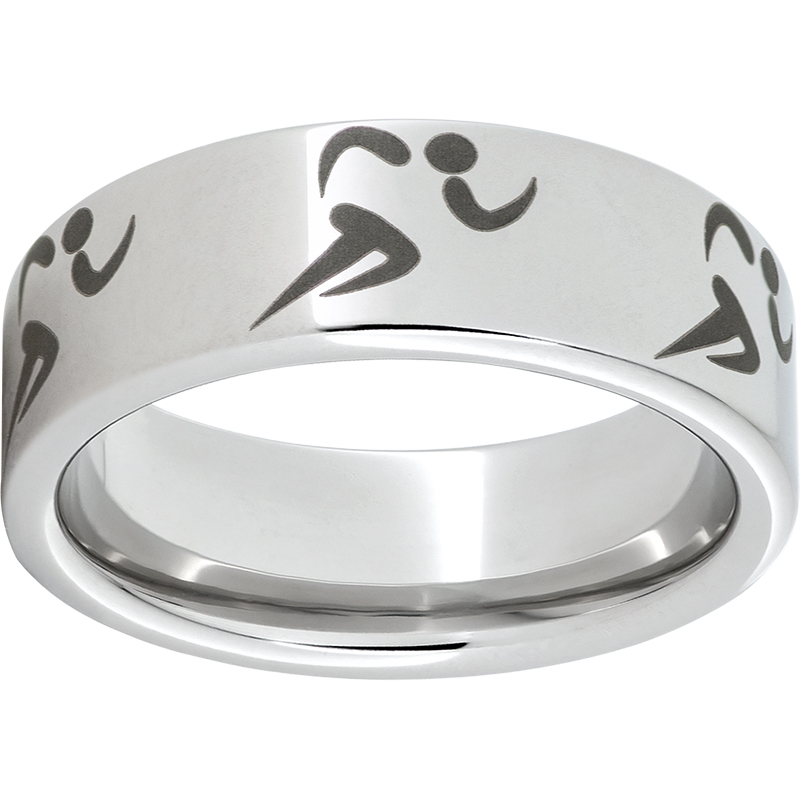 Serinium® Pipe Cut Band with Laser-engraved Running Figures
$390.00
In Stock | STYLE: RMSA002881
Available in 7-10 Business Days
---
Inquire
This Serinium® band with laser-engraved running figures is perfect for the running enthusiast in your life. Our laser technicians engrave each ring to order with our state-of-the-art laser engraving machine. Serinium® is the perfect contemporary metal, built to last a lifetime. Styles are available from 5 to 16 in full and half sizes. Bands are comfort fit and hypoallergenic. Serinium® is the most beautiful of all contemporary metals, with the brilliant white color of white gold. Forged at extreme temperatures and pressures, this high-tech material is ultra-hard and hypoallergenic, and will never tarnish, oxidize or change color. Serinium® is also the safest of jewelry metals, and can be quickly and safely removed in an emergency with commonly available tools, such as a standard ring cracker or even a pair of vice-grip pliers. Today, Serinium® is the fastest growing contemporary jewelry metal. Available in a wide range of ring designs, from bold men's styles to the most elegant wedding and engagement bands, there is a perfect Serinium® ring for everyone.... *Prices are subject to change based on fluctuations in metal prices and currencies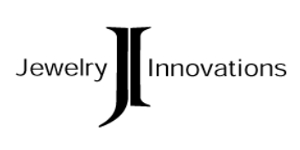 Jewelry Innovations, Inc. has been serving the jewelry industry for over 25 years. We pride ourselves on our innovative programs; including our diamond bridal collection, alternative metals jewelry and sterling silver fashion line.

Rings crafted of Serinium® glow with beauty that will endure for a lifetime. Known as The Precious Contemporary Metal™, Serinium is a beautiful, bright white, ultra-hard metal that is perfect for both men's and women's jewelry. Forged at extreme temperatures and pressures, this high-tech alloy will never oxidize, tarnish, change shape or change color. Serinium® is also the safest contemporary metal — despite its hardness, a Serinium® ring can easily be removed in an emergency.

As the exclusive source for Serinium®, Jewelry Innovations has created a stunning collection of styles crafted in this extraordinary metal. Whether set with diamonds, inlaid with precious metals such as gold, silver or copper; or embellished with engraving and hi-tech carbon fiber or rugged camouflage, there is a Serinium® ring that will make your own unique statement.
General Details:
Available in 7-10 Business Days